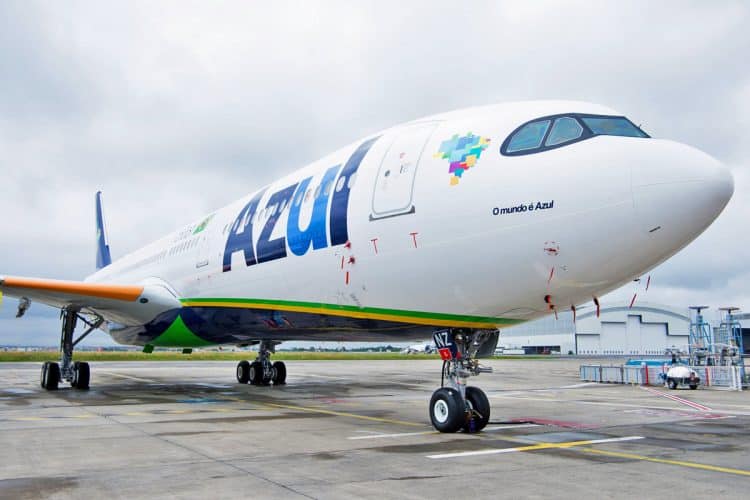 Brazilian carrier Azul Linhas Aereas who started its fleet from 76 Embraer and 195 jets, received its first A330neo, Airbus on may 15th  2019, it is a new generation A330 aircraft, which the company bought up on lease from Avolon, who is a global aircraft leasing company.
The aircraft has booked is 15 A330neo ordered by Avolon, in which recently they have received first aircraft. Now Azul becomes the first airline from the Americas to fly the A330-900. The aircraft will be used by the airline to expand its international route network between Brazil, Europe and the United States.
The aircraft features 34 business class, 96 economy Xtra and 168 economy class seats along with the most advanced in-flight experience. Powered by the latest Rolls-Royce Trent 7000 engines, the A330neo provides an unprecedented level of efficiency – with 25 percent lower fuel burn per seat than previous generation competitors.
Christian Scherer, who is the chief commercial officer, Airbus, stated that With its many new features and an Airspace cabin, the A330neo can only add to Azul's many travel awards. "Innovation-packed, superior passenger comfort and 25 percent fuel efficiency all rolled in to one – that's the A330neo."
Founded in 2008, Currently Azul serves 108 destinations across South America, the United States and Portugal with these 15 planes there are chances that they might increase the routes if they will win the bid to buy Avianca routes after the company filed for bankruptcy. It is stated that Azul has bided an hefty amount of 147$ approx.